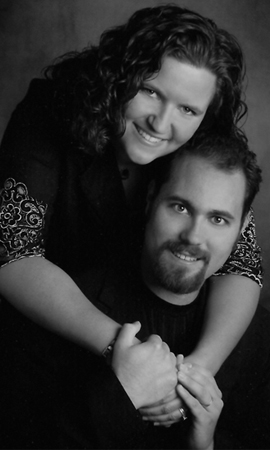 Our Mission:
Our Mission is to provide high quality video production services at a reasonable cost while helping our clients communicate their message in the most visually appealing way possible. It is our goal to gain the trust of every client by showing that we are, honest, professional, accurate and timely. We respect the fact that you put your faith in us and we seek to honor that with a quality experience and most importantly a quality production.

Who we are:
I began working full time in the corporate media world in 2000 after earning a degree in Television Production. Soon after I began doing freelance work in the video industry. Over time, I decided to put a name behind the freelance work. Along with my wife Nicole, we established Big Heart Productions, LLC in September of 2008.

We offer video production for all kinds of events, such as promotional, informational, and trade show videos.
We can also video your special events, for example weddings, church programs, graduations, etc.

Need a video or photo montage for your event or of your family memories? We can do that too!
In addition to our production capabilities, we are also available to provide technical assistance for your event. Whether it be a simple playback of your production or an all out multi-media bonanza, we have the skills to get you through.

We look forward to creating a special and memorable production for you!

<><
Ryan Hutto